Friends Book Club
Join us for the Friends of the Library Book Club (FOL Book Club)!
September 27, 2021 at 7:00 PM
Where: Glenwood Apple Orchard
2909 Co Rd DD, Glenwood City, WI 54013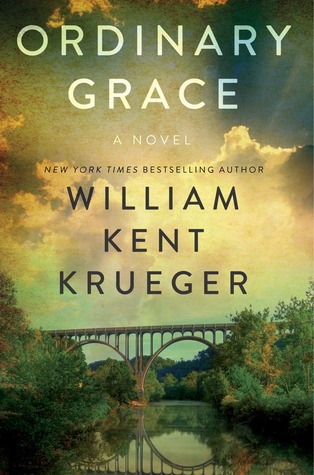 Ordinary Grace by William Kent Krueger
September Book Description from Good Reads
New Bremen, Minnesota, 1961. The Twins were playing their debut season, ice-cold root beers were selling out at the soda counter of Halderson's Drugstore, and Hot Stuff comic books were a mainstay on every barbershop magazine rack. It was a time of innocence and hope for a country with a new, young president. But for thirteen-year-old Frank Drum it was a grim summer in which death visited frequently and assumed many forms. Accident. Nature. Suicide. Murder.
Frank begins the season preoccupied with the concerns of any teenage boy, but when tragedy unexpectedly strikes his family— which includes his Methodist minister father; his passionate, artistic mother; Juilliard-bound older sister; and wise-beyond-his-years kid brother— he finds himself thrust into an adult world full of secrets, lies, adultery, and betrayal, suddenly called upon to demonstrate a maturity and gumption beyond his years.
Told from Frank's perspective forty years after that fateful summer, Ordinary Grace is a brilliantly moving account of a boy standing at the door of his young manhood, trying to understand a world that seems to be falling apart around him. It is an unforgettable novel about discovering the terrible price of wisdom and the enduring grace of God.
Afternoon Book Club
Join us for the Afternoon Book Club!
Where: Julian Bender's call library for the address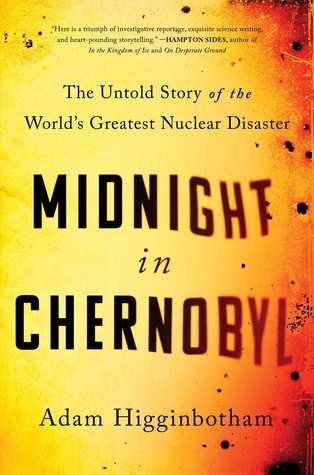 Midnight in Chernobyl: The Untold Story of the World's Greatest Nuclear Disaster by Adam Higginbotham 
September Book Description from Good Reads
The definitive, dramatic untold story of the Chernobyl nuclear power plant disaster, based on original reporting and new archival research.
April 25, 1986, in Chernobyl, was a turning point in world history. The disaster not only changed the world's perception of nuclear power and the science that spawned it, but also our understanding of the planet's delicate ecology. With the images of the abandoned homes and playgrounds beyond the barbed wire of the 30-kilometer Exclusion Zone, the rusting graveyards of contaminated trucks and helicopters, the farmland lashed with black rain, the event fixed for all time the notion of radiation as an invisible killer.
Chernobyl was also a key event in the destruction of the Soviet Union, and, with it, the United States' victory in the Cold War. For Moscow, it was a political and financial catastrophe as much as an environmental and scientific one. With a total cost of 18 billion rubles—at the time equivalent to $18 billion—Chernobyl bankrupted an already teetering economy and revealed to its population a state built upon a pillar of lies.
The full story of the events that started that night in the control room of Reactor No.4 of the V.I. Lenin Nuclear Power Plant has never been told—until now. Through two decades of reporting, new archival information, and firsthand interviews with witnesses, journalist Adam Higginbotham tells the full dramatic story, including Alexander Akimov and Anatoli Dyatlov, who represented the best and worst of Soviet life; denizens of a vanished world of secret policemen, internal passports, food lines, and heroic self-sacrifice for the Motherland. Midnight in Chernobyl, award-worthy nonfiction that reads like sci-fi, shows not only the final epic struggle of a dying empire but also the story of individual heroism and desperate, ingenious technical improvisation joining forces against a new kind of enemy.