Friends Book Club
Join us for the Friends of the Library Book Club (FOL Book Club)!
Book Selection:  Still Life by: Louise Penny

 

Location: Glenwood City Public Library

 

Time & Date: 7:00, Sept. 26TH, 7:00
STILL LIFE BY LOUISE PENNY
DESCRIPTION: The discovery of a dead body in the woods on Thanksgiving Weekend brings Chief Inspector Armand Gamache and his colleagues from the Surete du Quebec to a small village in the Eastern Townships. Gamache cannot understand why anyone would want to deliberately kill well-loved artist Jane Neal, especially any of the residents of Three Pines – a place so free from crime it doesn't even have its own police force.
But Gamache knows that evil is lurking somewhere behind the white picket fences and that, if he watches closely enough, Three Pines will start to give up its dark secrets…
Afternoon Book Club
Please come and join us for the Afternoon Book Club
Book Selection: THE BOYS OF SUMMER BY ROGER KAHN
Location: CURT MCNAMARA'S; N9318 130TH ST. DOWNING WI 54734
Time & Date: 3:45 on JULY 21ST, 3:45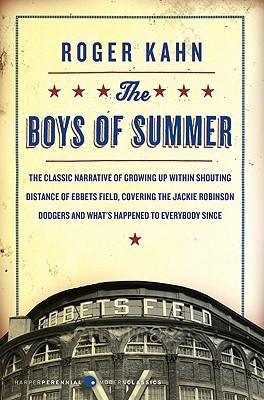 THE BOYS OF SUMMER BY ROGER KAHN
JULY Book Description from Good Reads
This is a book about young men who learned to play baseball during the 1930s and 1940s and then went on to play for one of the most exciting major-league ball clubs ever fielded, the team that broke the color barrier with Jackie Robinson. It is a book by and about a sportswriter who grew up near Ebbets Field, and who had the good fortune in the 1950s to cover the Dodgers for the Herald Tribune. This is a book about what happened to Jackie, Carl Erskine, Pee Wee Reese, and the others when their glory days were behind them. In short, it is a book about America, about fathers and sons, prejudice and courage, triumph and disaster, and told with warmth, humor, wit, candor, and love.