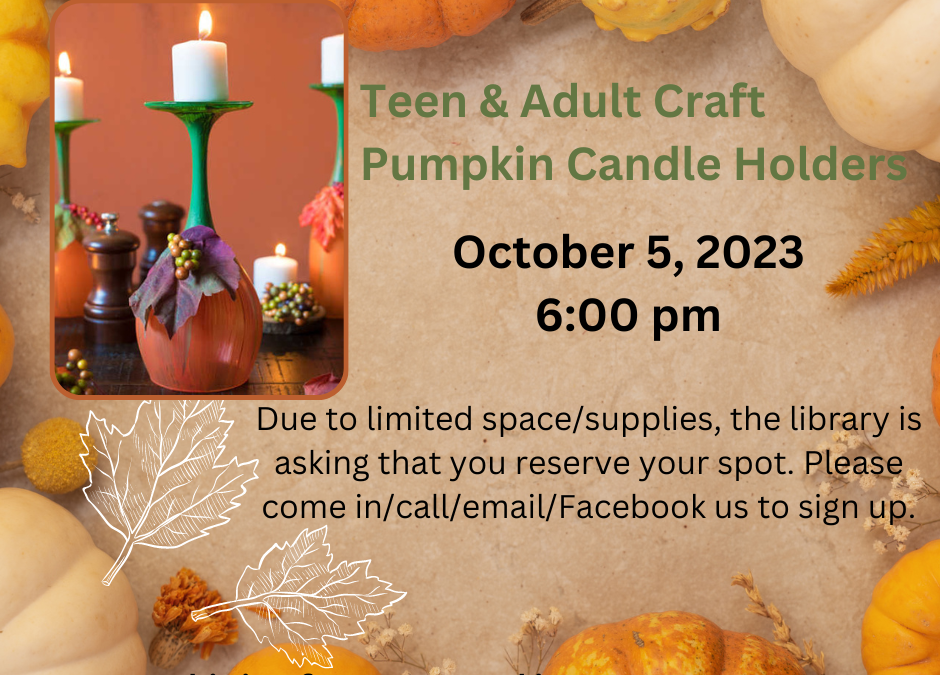 Craft: Pumpkin Candle Holder Date: Oct. 5, 2023 Time: 6:00 Description: Wine Glass painted to look like a pumpkin.  Glitter is optional.  A touch of silk and ribbon will be added. Please reserve your spot. This is a free event and is open to everyone.
History
Established in 1900 when a board of library commissioners was appointed to oversee 300 books, the Glenwood City Public Library continues its role today as an essential and dynamic community organization.  Providing old-fashioned service with a personal touch, the library offers state-of-the-art technologies to meet information needs along with a friendly, cozy gathering space for learning and recreation.
Mission Statement
The Glenwood City Public Library promotes a strong, vibrant community by connecting people to each other and to information, and by providing personal development opportunities and satisfying recreational experiences.
Vision Statement
The library a) offers a safe, accessible, and inviting "home away from home" for community members; b) promotes the joy of reading, the love of learning, and the sharing of ideas; c) provides professional and responsive service to all; d) works in partnership with other community organizations; and e) protects every individual's right to explore information and ideas in a confidential manner.