The new space provides our community with new technology, a STEM activity area, improved handicapped accessibility, and a comfortable and welcoming reading space.
We asked for support from the community to bring this new space to Glenwood City.  The new building provides more space for programming that brings people together and allow for the library to offer much needed technological assistance to the community.
A major thank you goes to public and private donors.
Major Donors
Friends of the Glenwood City Public Library
Glenwood City Public Library Board of Trustees
Holy Cross Lutheran Youth
Lions Club
Bremer Bank
Mayo Foundation
Andersen Foundation
Community Foundation of Dunn County
Logghe Trucking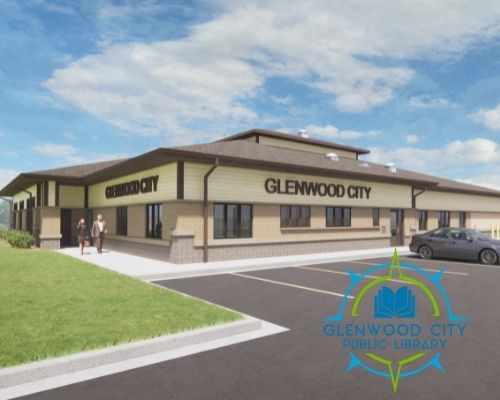 Donations can be made out to Friends of the Glenwood City Public Library
Donation Address:
Glenwood City Public Library
PO Box 247
127 Pine St.
Glenwood City WI 54013
Where we started… where we are!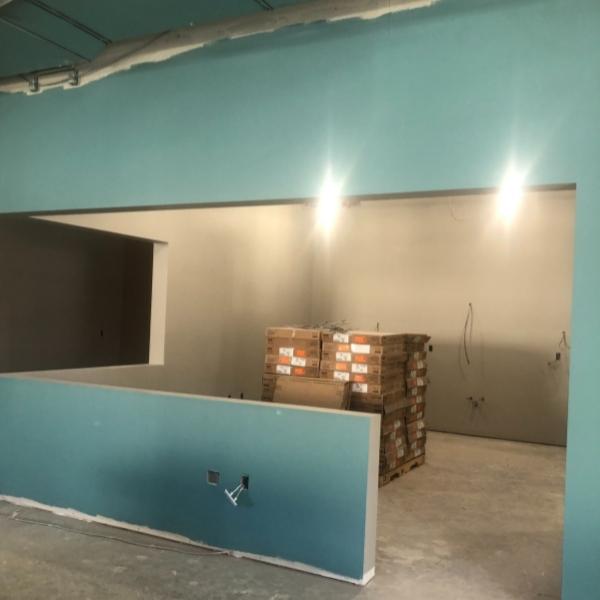 Painting progress and flooring has arrived!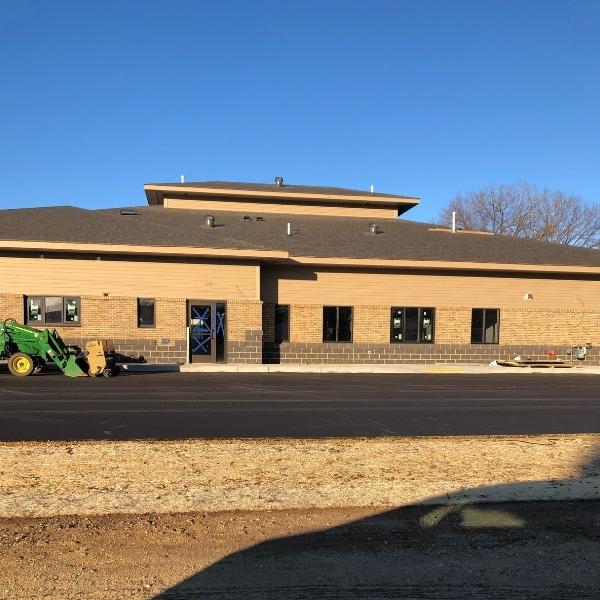 Blacktop in the parking lot.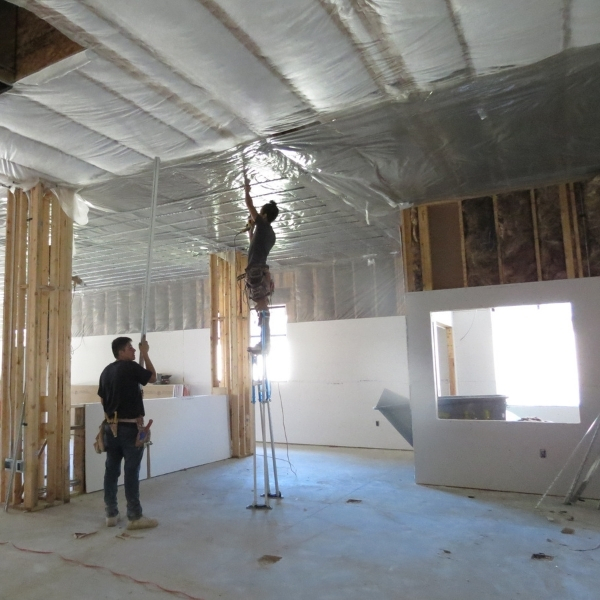 Sheetrock is nearly up! A behind the scenes look at the hard working contruction team.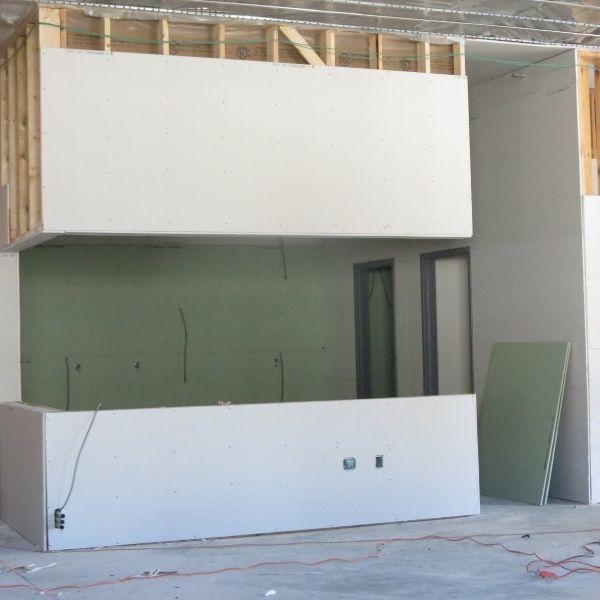 Sheetrock is up! The new service desk area.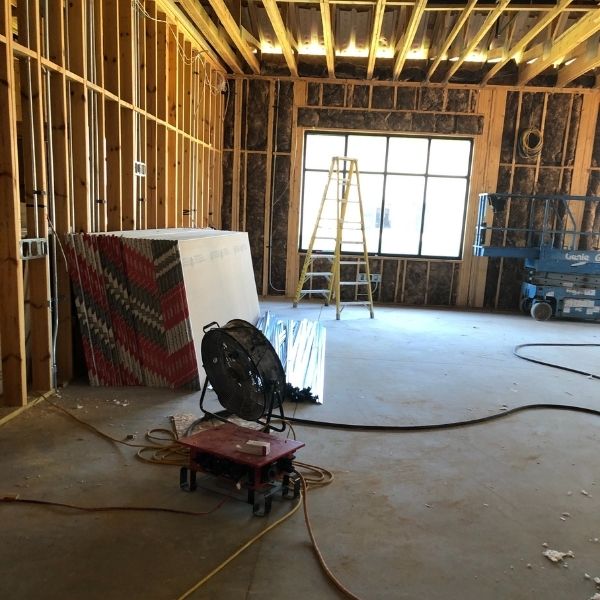 The multi-purpose room is taking shape. Sheet rock will be hung soon!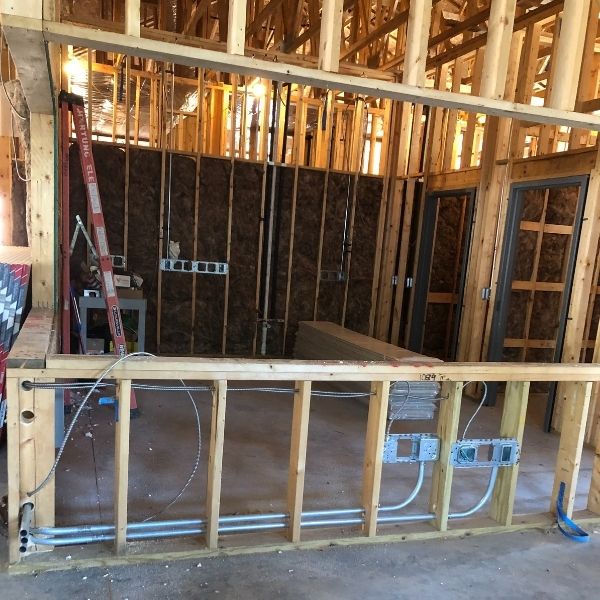 Welcome to your new service desk and staff workspace!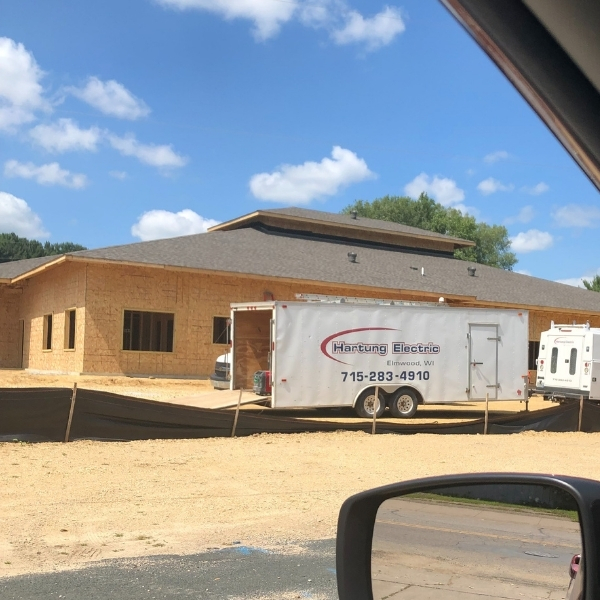 The roof is on and electrical work begins!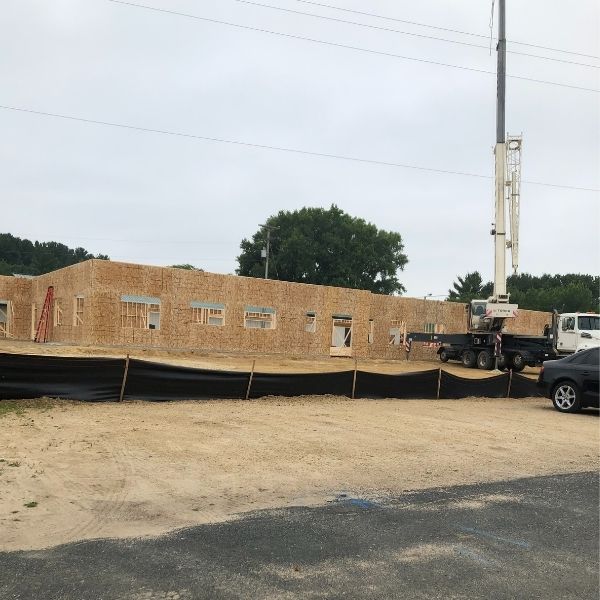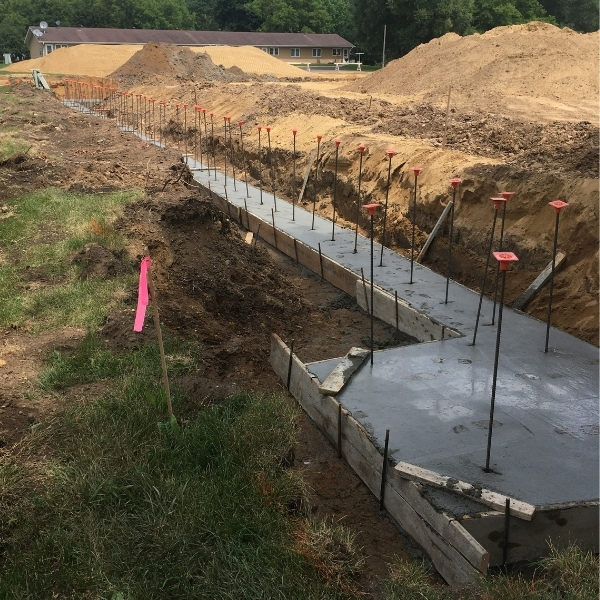 Pouring the footings for the new building.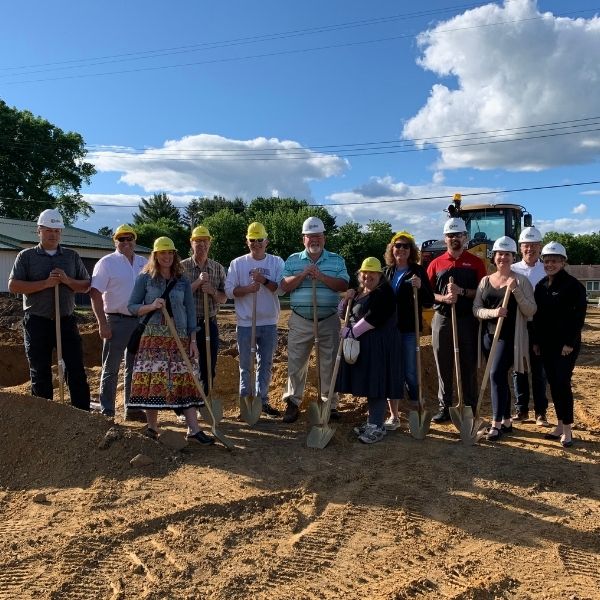 Groundbreaking Ceremony: City Council, Rochel Karlson (Library Director), Library Board Members, and Construction Company.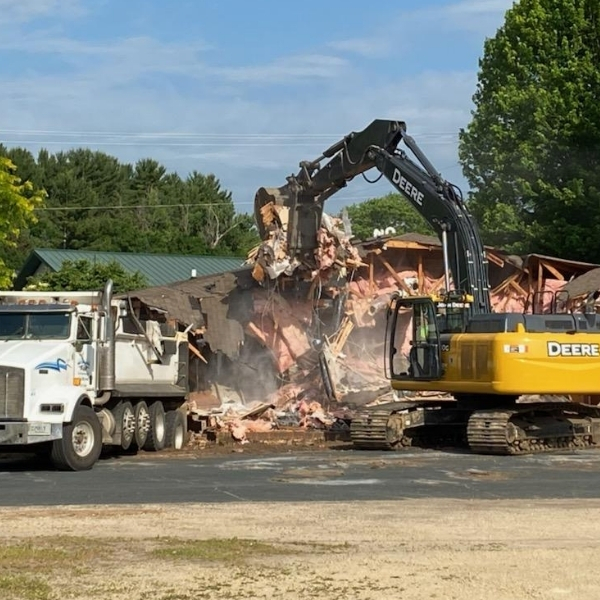 Demolition of the current building (Continued)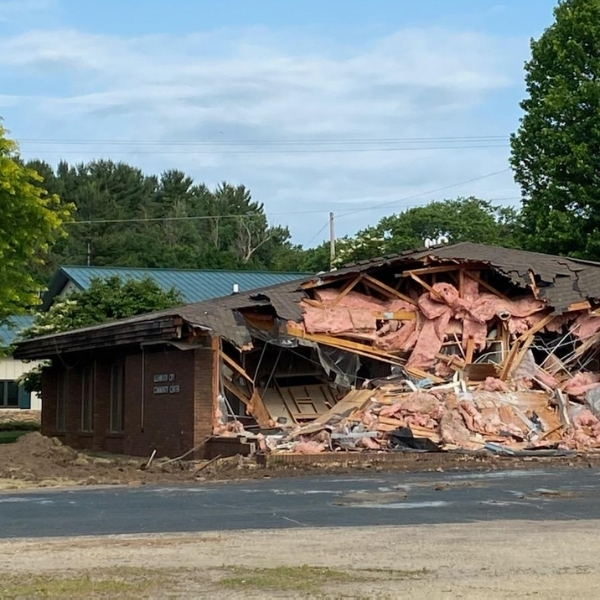 Demolition of the current building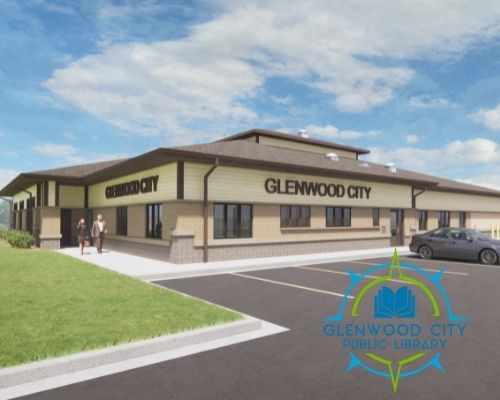 Rendering of new library building.