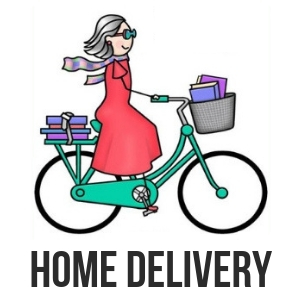 Home Delivery
Can't make it to the library?   We'll come to you!
ask a librarian for this FREE service
for any Glenwood City resident
choose your own: books, dvds, cds, large print
delivery/pickup once a month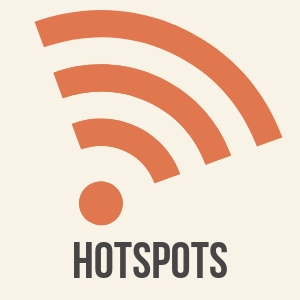 Hotspots
Borrow the internet!
hotspot: a device that allows you to connect to the internet and acts as your personal mobile broadband connection
How do I get a hotspot?
ask a librarian
provide a driver's license or WI ID
provide a MORE library card
be 18 years of age or older
submit a hotspot user agreement
Checkout information
14 day – no renewal
$5 day fine
Device must be returned in person to the desk
Library Services
Wi-Fi
Public Computers
Printing/Photo Copier/Fax
Scanning
Tax Forms
Get a free Library Card
A library card:  your passport to the world of information!
Residents of Wisconsin, are invited to register for a library card which entitles cardholders to unlimited access to materials located in 50+ cooperating libraries.  Cards are free, and will be issued to customers who fill out a registration form and provide all required data.  Applicants under age 18 must have a parent or guardian provide their consent and proper identification.
Proper identification includes a driver's license with current address; or, if current address is not displayed, then a supplemental piece of identification is required to establish residency such as a bank statement, a lease or rent agreement with documented name and address, or a utility bill with documented name/address.  If no driver's license is available, other acceptable forms of ID include a state photo ID card or a fishing/hunting license verifying name and address.
Customers are expected to notify the library in a timely manner with changes in name, address, telephone, cell phone or email.
Print/Copy/Fax
Photocopy machine available for public use.  
10 cents per copy
50 cents color copy
Faxes: send (but not receive) faxes.  Library staff will send faxes for the following fee:
$1.00 for the first page and 25 cents for each additional page
Scan
Scanning is available when the library director or the senior library assistant are available.
Library staff will scan items or pages for customers and email them to the customer or copy them to the customer's USB flash drive.
Small items like identification cards and receipts can be combined into a single scan.
We do not provide image editing or retouching services. Scanned documents can be sent as individual image files or compiled into PDF documents.
Customers may also leave the items they need scanned and staff will notify them when the scans are complete.
The library reserves the right to refuse or delay scanning requests when the librarian is busy with other customers.
Tax Forms
Basic tax forms are available and free during the tax season.
In addition, most tax forms and instructions can be downloaded and/or printed all year via www.IRS.gov and www.revenue.wi.gov for 10 cents per page.  These websites can be accessed using our public access computers.